Lets Meet
Autism Forums
About:
Autism Forums is a friendly forum to discuss Aspergers Syndrome, Autism, High Functioning Autism and related conditions.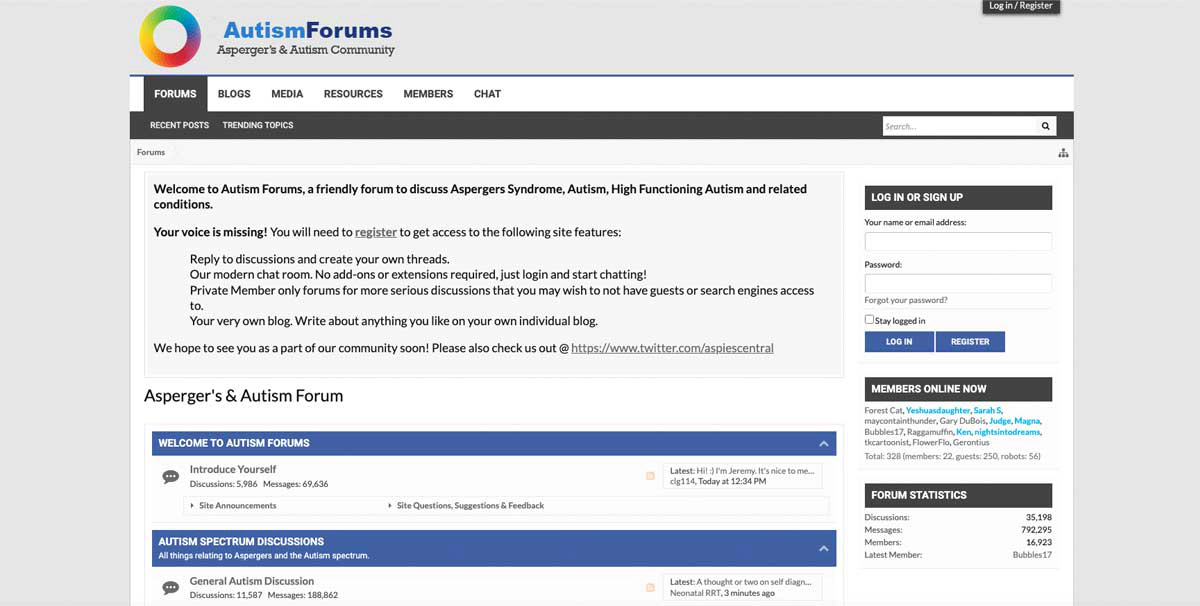 Overview
Autism Forums has discussion sections on Autism Spectrum topics such as Education & Employment, Obsessions and Interests, and Friends, Family & Social Skills. The site includes member chat with both direct messaging and chat threads included.
An Autism Resources section includes books, blogs, commercial resources, education resources, online communities, non-profit charities, and healthcare services.
User registration requires a "Diagnosis Status" that includes functioning label verbiage. Non-autistic people can become members.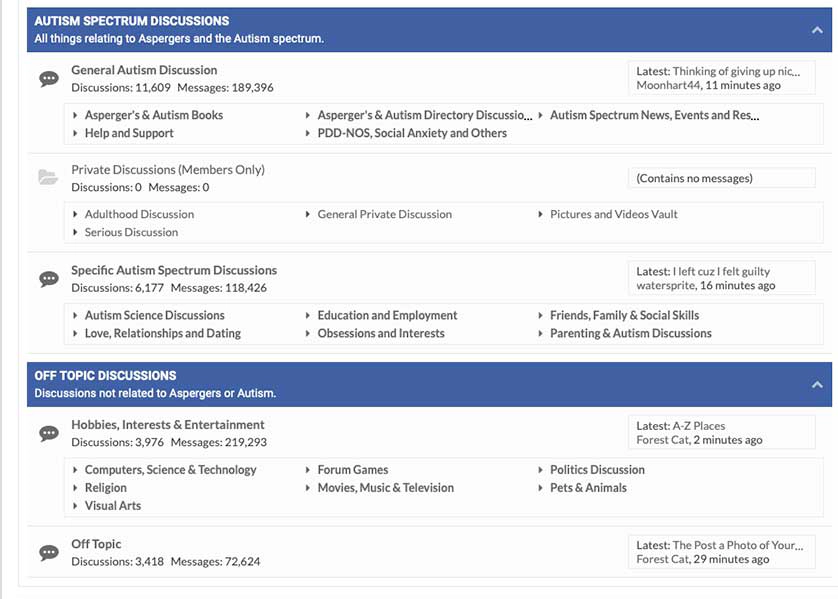 ---